376 total views, 1 views today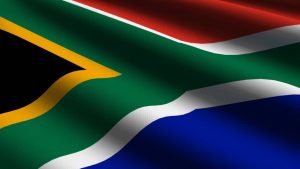 The country has one of the most progressive constitutions in the world
with a Bill of Rights, but it has been sidelined in a culture of political
violence and state corruption. The country has come a long way in
building its economy and transitioning to a regional power house.
However, our society has been marred by political assassinations in
KwaZulu-Natal, which is usually ascribed to the militarization of
politics in the region during the war between forces loyal to the ANC
and the Inkatha Freedom Party in the late 1980s and early 1990s. But
there have increasingly also been assassinations elsewhere in the
country. This also includes the murder of independent activists
engaged in struggles for rural and urban land.
Political violence is also organized through assassinations. A report
published in 2013 concluded that there had been up to 450, and
possibly more, political assassinations since the end of Apartheid,
with the overwhelming majority in the province of KwaZulu-Natal. In
July of this year it was reported that there had been 89 further political
assassinations in the province since March 2014. These political
assassinations are largely a result of conflict between political parties
and conflicts for positions and power within the ANC. But
organizations like Abahlali baseMjondolo, the National Union of
Metalworkers of South Africa and the South African Communist
Party have also been subject to assassinations elsewhere in the
country, including the murder of independent activists engaged in
struggles.
The country has endured its fair share of terrible violence due to
political motives. The National Union of Metalworkers of South
Africa (NUMSA) as well as the Communist Party hasn't escaped such
violence which would lead them to gain sympathy from ANC
detractors. The incident of Marikana which saw the lives of thirty-
four miners being put down at the hands of the state security
forces,hundreds were wounded. The administration of President Jacob
Zuma has never looked back ever since. The violence of xenophobia
has also seen that the country has a low opinion in
fellow African nations abroad.
But Nigerians are dismayed with a statue of South Africa's President
Jacob Zuma that has been erected in the Southern Imo State, saying it
smacks of a lack of South African pride.
The statue, unveiled over the weekend, when President Jacob Zuma
was on a visit to Imo State, aimed at boosting ties between Africa's
two major economies. Imo State Governor Rochas Okarocha unveiled
the bronze statue of Zuma on Saturday, while also awarding the South
African leader – who faces nearly 800 counts of corruption in his
home country but maintains his innocence – the Imo merit award, the
highest honor bestowed by the region.
So Zuma is now being honored with a giant statue in Nigeria, despite
ordinary Nigerians being opposed to it. The President's own track
record in terms of transparency has led to him being of low opinion
by other Africans on the continent, including Nigerians. His antics
have led to a lack of respect for South Africa in general. The nation
has need of self-respect for itself and all those who live in it.
However, our current leadership suggests we need a fresh start to the
way society is being managed.
Sources
South Africa: The Politics of Blood
It has been just over five years since the South African state massacred thirty-four
striking miners under the washed out blue of a winter afternoon. That event has …
Axis of Logic
Jacob Zuma
Corruption Currents: Zuma Must Face Bribery Charges, SouthAfrican Court Rules
A daily roundup of corruption news from across the Web. We also provide a daily …
The Wall Street Journal Blogs16h