6,040 total views, 4 views today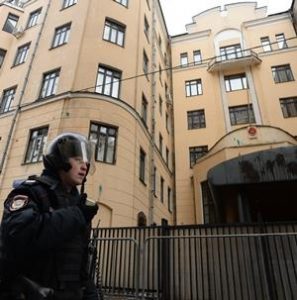 Shots were fired at a security booth outside the US Embassy in Turkey's capital early on Monday, but US officials said no one was hurt.
Private Ihlas news agency said four to five rounds were fired from a moving white car and targeted the booth outside Gate 6 at the embassy in Ankara. Police were searching for the car.
US Embassy spokesperson David Gainer thanked police for their "rapid response" and said no injuries had been reported.
The US mission is closed this week as Turkey celebrates the Muslim holiday of Eid al-Adha.
Ties between Ankara and Washington have been strained over the case of an imprisoned American pastor, leading the US to impose sanctions, and increased tariffs that sent the Turkish lira tumbling last week.