6,313 total views, 2 views today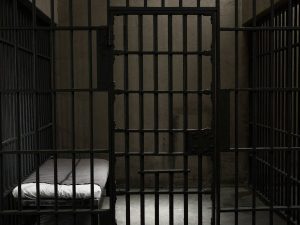 A convicted paedophile from Fish Hoek was sentenced to 45 years in jail in the Wynberg Regional Court on Monday for 21 sexual offences described as "cruel, degrading and inhumane" punishment of two minor children.
The man's family consoled each other in the gallery as Magistrate Nontuthuzelo Ralarala described the aggravating circumstances in the case. Ralarala said the man had "exploited these children when they were most vulnerable".
She described how he worked with young people and had met the children who would be his victims through the church. She said they were seeking help as their mother could not care for them.
"It is clear that you took time to groom the boys," she said.
The man was sentenced to four years for sexual grooming, two years of which were suspended.
Ralarala described rape by a family member as "the most reprehensible and vile act of abuse".
'Father figure'
She said that since the man was not a stranger but a "father figure" to the young boys, he had "a duty to protect and nurture them".
"But you violated that for your own selfish needs. You took advantage of the fact that they were neglected and in need of a home."
The man was also sentenced to a further two years for exposing the children to pornography, 15 years for six counts of rape, 12 years for six counts of child abuse and a further 12 years for six counts of sexual assault.
His name and details are also to be recorded in the register of sexual offenders.
Prosecutor Chesiree Moralie pointed out that 90% of perpetrators in such offences were known to their victims. She said the man had assaulted the boys for not doing their homework in a "cruel, degrading and inhumane way".
She said the young boys were "developing identities" and "finding themselves" and should never have been exposed to pornography and sexual assault.
Plea for concurrent sentences
She said the man was a danger to all children and had not shown remorse or sufficient responsibility, and that the only suitable sentence was direct imprisonment.
She asked the court to send a message that such offences were taken seriously by the courts, which could be trusted to protect children.
Advocate Edwin Grobler argued that there was no minimum sentence and that the man was capable of making a contribution to society, which he would not be able to do from inside prison.
He argued that rehabilitation was less likely inside prison and implored the magistrate for concurrent sentences, should the court consider direct imprisonment necessary.
The 35-year-old man was found guilty in the Wynberg Regional Court of 21 sexual offences on August 1.
He now faces an effective 19 years' imprisonment, as 18 of the 21 sentences will run concurrently.
Following the court's decision on Monday, the children's mother said she was happy that the man "got what he deserved".
Grobler requested leave to appeal both the convictions and sentencing. The man has been released on bail of R5 000 and is due back in court on October 26.
In September, the man's mother and partner caused a stir when they attacked a photographer at the entrance to the court, leading security to intervene.
*The names of the victims and perpetrator have not been published to protect the identities of the children.